Series:
Stand-Alone
Format:
NetGalley
Release Date:
July 9th 2012 by Carina Press
Amazon
||
Goodreads
||
Barnes & Noble
Synopsis: Camilla can set her watch by her hunky rocket-scientist neighbor who jogs past her window each day. She relishes each glimpse of his shirtless abs, and is dying to see more. But it's hard to connect with a man who doesn't seem to know she exists...

Ivan feels at home in the lab, not in social situations. When he finally approaches his attractive neighbor, it's not for a date--he wants tutoring in how to behave at an important fundraiser. Ivan doesn't expect the chemistry between them to be quite so explosive, and is surprised when Cami actually accepts his proposal to embark on a series of "lessons."

Cami soon discovers Ivan's schedule isn't the only thing he likes to be strict about--he needs to be charge in the bedroom as well. She's shocked at how much she comes to enjoy her submissive side, but wonders if a real relationship is in the equation...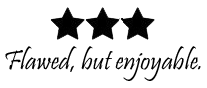 I've died and gone to GeekDom Heaven! ;o I don't know about you all, but when you mention a smart man, I can picture him strong, hot, and completely drool worthy, yes. But never in my 23yrs would I have imagined anything BUT vanilla sex w/ a man like Ivan, but oh boy did the cat come out of this Kink filled bag!
"
Let's just say I can do that role. Of a guy who plans to get you into bed. However, I will almost certainly not do it the way you're used to.
"
Camilla's been stal—I mean observing her smexy rocket-scientist neighbor, Dr. Ivan Reynolds for a year. But it Ivan doesn't seem to notice her as she would like and hopes for, they're neighbors, yes, but it seems Ivan doesn't do well socializing, his expertise are in the lab. Dying for a peak at the gorgeous rocket-scientist, Camilla jumps at the chance to help Ivan when he comes to her for tutoring lessons for an important fundraiser. What neither expected was the power play exchange that results in explosive chemistry.
This was my first Dryden book, and I really enjoyed reading it! The writing was light, which allowed for a fast paced read. The only set back I had was that the characters seemed a bit bland for me. They had their moments, but as I kept going I was dreading the result for fear of reading another FSoG based book. Any regular on my blog knows I detest that series w/ a passion, but thankfully the similarities were sparse and not to do w/ the story but the characters themselves.
As far as protagonists go, Camilla is a likeable character, albeit, I find it hilarious that this time it wasn't the man stalking the woman, but the other way around. As Camilla helps Ivan w/ his socializing problems they begin to explore other aspects of their personal. Did Camilla expect Ivan to come out and admit to being a sexy controlling sex fiend? Actually, no she expected him to be gay. True story. Their first sexual encounter is hot, and every sexual experience thereafter is just as equally mesmerizing.
I liked Ivan and I found myself drawn to him, if only for his sex appeal; and there's just something utterly sexy about a man who looks like he should be in the cover of a magazine, and has the brain of a boy genius. And oh.my.lanta! Discovering he was a GeekDom (yes, I've totally just made up that word), excited me in ways I never could have imagined ;) He's definitely not your usual male protagonist, but he was a refreshing change to all the HOT HEROES I'm crazy about!
For a short story it packed quite the punch, and is perfect for any reader looking to squeeze in a naughty read in between lunch breaks and busy schedules. Don't worry, it's not just, sex sex sex, 'Oh My!', and it's light BDSM, but it sure doesn't disappoint!